The Simpler Way to
Pay in Japan
Payment Card powered by Mastercard, issued by a Japanese bank
The only service designed by expats, for expats in Japan
Anyone with a Japanese Residence Card is eligible, acceptance guaranteed*
Dedicated customer support from native English-speakers
Every card issued pays for food for children in Africa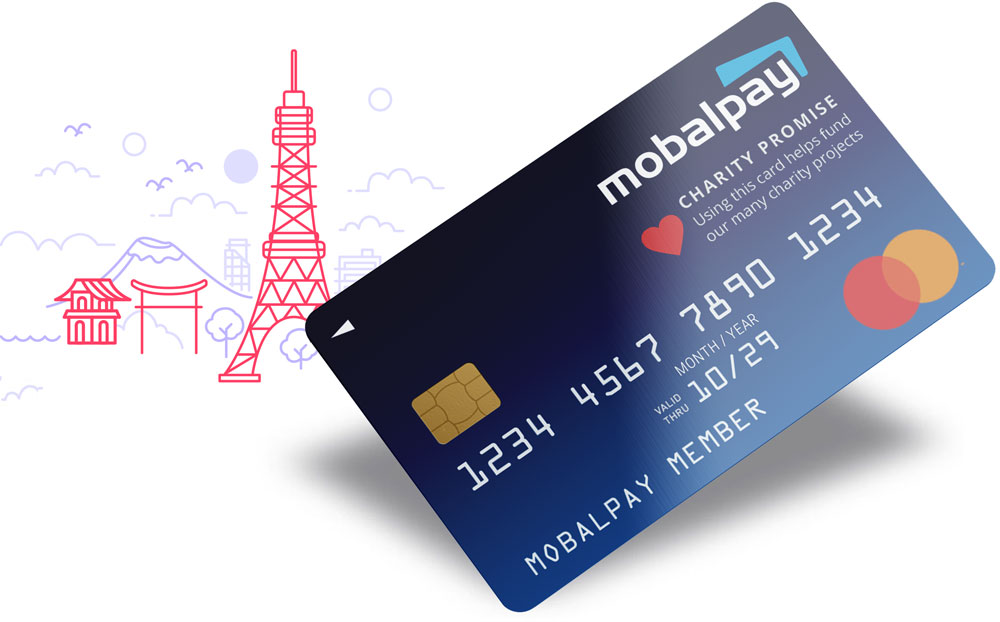 A payment card you can use
like you're back home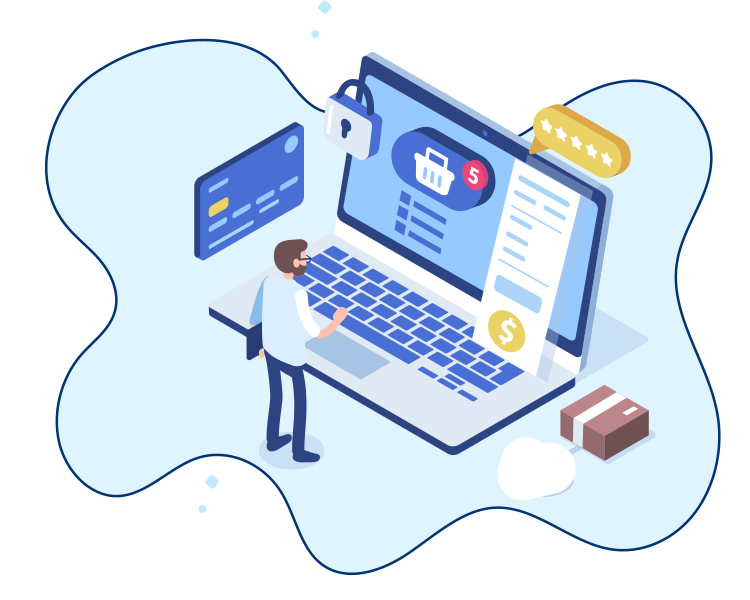 MobalPay is a Prepaid Japanese Payment Card that's designed by expats, for expats in Japan. You can use it in-store or online, you can top-up your balance online or at ATMs all over Japan, and you don't even need a Japanese bank account.
Why do I need MobalPay?
Every expat in Japan knows how difficult it is to get set up with a bank account and a payment card when you arrive. The simplest transactions that you took for granted back home are more complicated than you ever imagined. Want to open a traditional Japanese bank account? Sorry, you don't meet the minimum residency requirements. Want to use your card from home to pay online? Sorry, Japanese-issued cards only.

MobalPay is different.

MobalPay is a real Japanese payment card that you can start using right away. MobalPay is powered by Mastercard and brought to you by the team behind Mobal, the leading telecoms provider for English-speaking expats in Japan. That means you get all the benefits of a native English-speaking customer service team, and all the security and reliability of a real Japanese-issued Mastercard.

To get your MobalPay card, all you need to do is apply here. As we don't have the minimum residency requirements that traditional Japanese banks do, and we don't need to see your credit history, you're guaranteed to be accepted as long as you're a long term resident in Japan with a valid Residence Card, and your ID passes our secure verification checks.
How it works
You can use your MobalPay card in the same way you'd use any prepaid card - you can use it for online transactions and in-store purchases too. Your card is equipped with Chip & PIN technology, meaning you can shop securely wherever you are. It's also equipped with 3DS verification, keeping you safe when you shop online. When you need to add funds to your account, you can do this via online bank transfer, or by using cash or card at ATMs all over Japan.

Getting Started

Once your ID has been accepted, you'll be asked for your setup fee of ¥2,970, which you can pay by topping up your MobalPay account for the first time – we'll give you instructions on how to do this. Your MobalPay card will be sent right to you, wherever you are in Japan!

That's it! You're ready to start spending.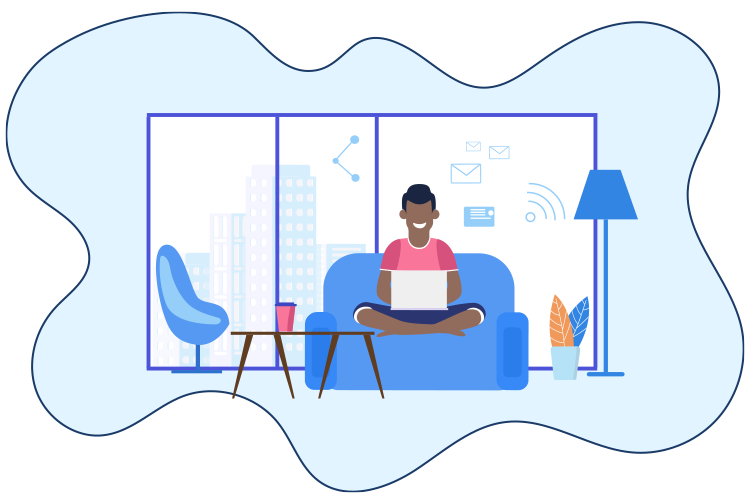 Your first month of MobalPay is free from fees! After that, your MobalPay account costs ¥385 per month, which will be deducted from your account balance each month. We don't charge transaction fees or top-up fees - ¥385 per month is the most you'll ever pay to MobalPay after your initial setup fee.
Why do we charge a monthly fee?
Our charity promise
MobalPay, like our sister brand Mobal, is founded on the belief that good business should do good in the world. Our monthly fees allow us to invest in our charity work, which you can find out all about here.

What's more, we believe that it gives you the best value for money. We don't charge top-up fees or a % fee on transactions. These types of fees would likely add up to far more than the cost of our monthly fee.
FAQ's
Many foreign-issued cards are often not accepted in Japanese stores or on Japanese websites. Even on the rare occasion they are accepted, they often incur hefty fees.

Your MobalPay card is different. It's a real, Japanese-issued Mastercard, so there are very few limitations. You can use it almost anywhere a Japanese Mastercard would be accepted. You can't currently use your MobalPay card to withdraw cash from an ATM, but you can otherwise use it just like you'd use your own Mastercard back home.
That's the million ¥ question. For a country that's known all over the world for its tech innovations, many new expats are shocked when they discover how reliant Japan is on paper-based bureaucracy and old-fashioned methods of communication. That makes getting any kind of banking set up when you first arrive a real headache. As for why it has to be so difficult? We can't answer that, but it's why we invented MobalPay.
No! As we don't have the minimum residency requirements that traditional Japanese banks often do, and we don't need to see your credit history, you're guaranteed to be accepted as long as your ID is accepted by our secure verification system.
If your ID is approved by our secure system, you'll hear from us within one business day. You'll then be able to top-up your MobalPay account for the first time, which allows us to send your card straight to you.
You can top-up your MobalPay balance by online bank transfer, using a cash card at an ATM, or using cash at an ATM. You can find detailed instructions for each of these at our Support Site.
The balance limit of your MobalPay account is ¥500,000 – more than enough for the vast majority of online transactions!
If there aren't enough funds to take the full monthly fee, then the fee isn't taken – we will instead take it when you next top-up.

You can continue to use up your remaining balance while there's an outstanding monthly fee payment. 

If there's an outstanding monthly fee, we won't bill another one – we will put your monthly fee billing on hold. This means you could leave your account with a very small or zero balance for months and there would be no cost.